April 14, 2022
The Sky's The Limit
We are thrilled to share Alva Nava's recent promotion to Front Office Manager. Alva has been with Twenty Four Seven Hotels for 4 years. She joined the opening team of the Hampton Inn & Suites Buena Park in 2018, working in various roles from Sales Coordinator to Front Desk Agent.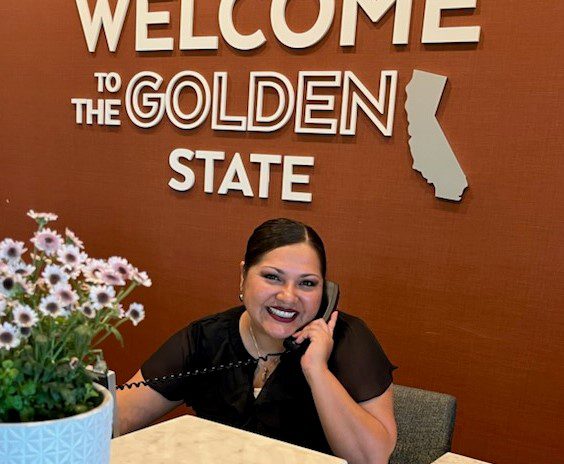 From the beginning, Alva's dedication to her craft has been very apparent when observing her engagement with guests and colleagues alike. "I chose a career in hospitality because I love interacting with people from all over the globe. I pride myself in building relationships with our corporate accounts, returning families and my team. Making guests happy and comfortable during their stay with us is what brings me joy." said Alva.
Alva truly reflects many of our core values – kindness, compassion, and collaboration. "In the time I have worked with Alva, I have witnessed her genuine thoughtfulness and caring for both her team members and hotel guests. She will do everything from set up a meeting room and help the breakfast staff buss a table to answering the phones. Her smile and welcoming attitude have built a strong bond between the hotel and loyal guests" said Amanda Gould, Sales Manager at Hampton Inn & Suites Buena Park.
Alva's initiative to learn and grow is inspiring to all of us. "Since joining the Twenty Four Seven Hotels team, I have grown tremendously in my career and in my personal life. The learning experience is infinite when it comes to hospitality, and I love that Twenty Four Seven Hotels offers a strong support system. I plan to continue to work my way to the top and become the "crème-of-the-crop" just like those who have guided me – Brandon Jemison, John Kuhn, Amanda Gould, and Rikin Patel" said Alva.
Thank you for everything you do, and we look forward to watching you grow in your new role – the sky's the limit!
_
By 24seven Hotels