September 10, 2022
A Day in the Life: Housekeeping Department
Each day our housekeepers come to the hotel with one main goal – to make sure they provide a clean, hygienic and friendly atmosphere to all our guests.
Today, across our hotels, there are 500 rooms to cleaned and 2,000 towels to be washed.
After a team meeting at the start of shift, housekeepers set off with a list of rooms to be cleaned that day, a cart of cleaning products and room amenities, and a vacuum. First, you strip the beds. The linens and dirty towels need to be collected, to be washed immediately. Fresh linens from the cart are stretched across the mattress and folded at the creases for the famous "hotel corners." Then, you vacuum every corner of the room. You move on to the bathroom. You replace the towels and bath amenities. Every room must look exactly like it did before the guest enters. The guest, in fact, must not be able to notice that anyone was ever there.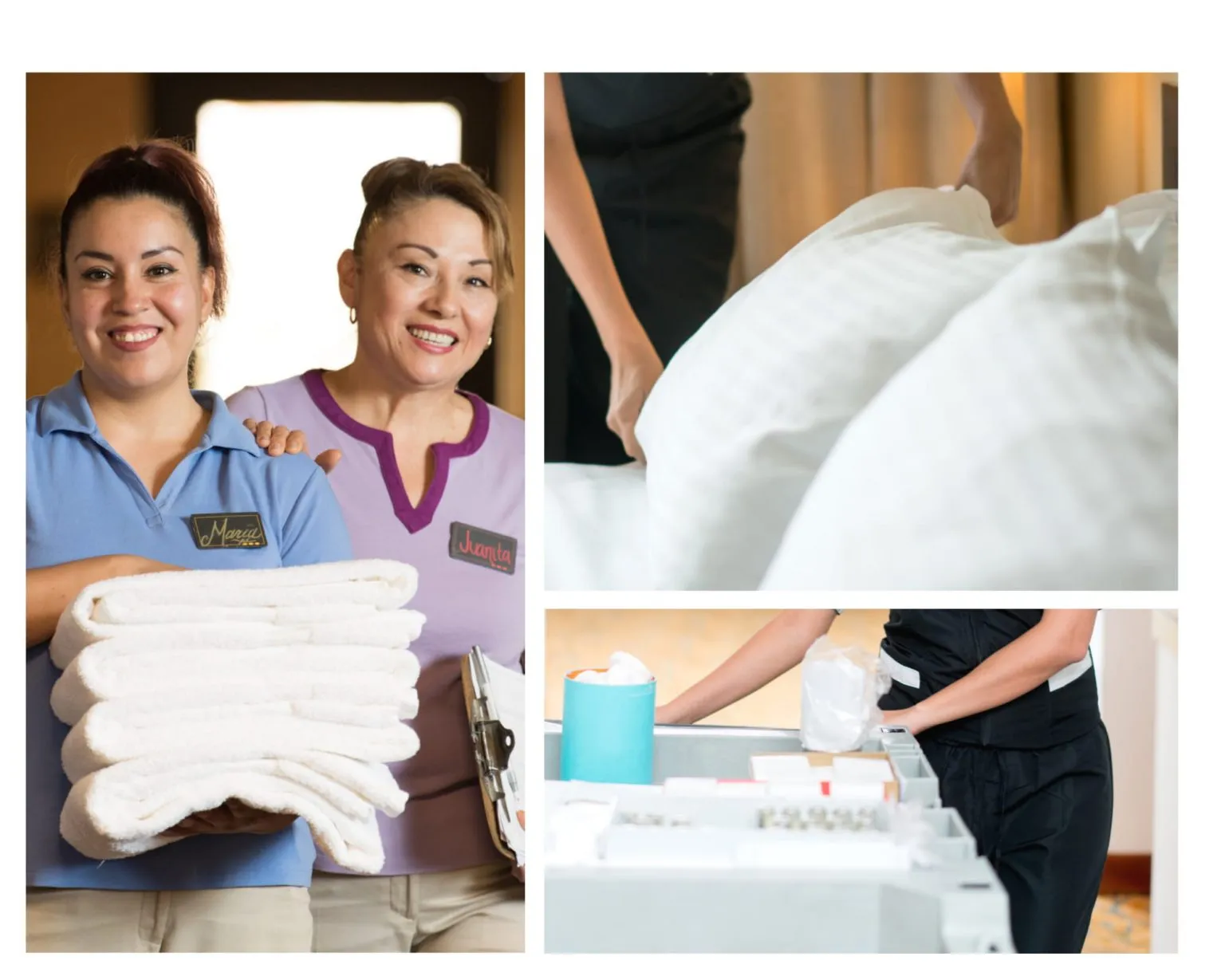 If you see our housekeepers in the hotel hallways, you'll find them with smiling faces always happy to greet you. If a guest has left anything behind, they will keep lost property safe. One of our seasoned housekeepers said, "the most important thing about my job is serving others and the opportunity to do something positive for someone." Our associates are happy to serve, and the entire team works together to make the hotel shine – literally – so that our guests have the best possible experience. It is the ultimate act of hospitality too often taken for granted, yet unimaginable to be without.
Every September, our industry celebrates Housekeeping Week. While we appreciate their hard work and dedication every day, this is a special week to set aside time to celebrate our associates. Their tireless and selfless contributions make our hotels possible. Thank you to all of our Housekeeping Teams – YOU ROCK!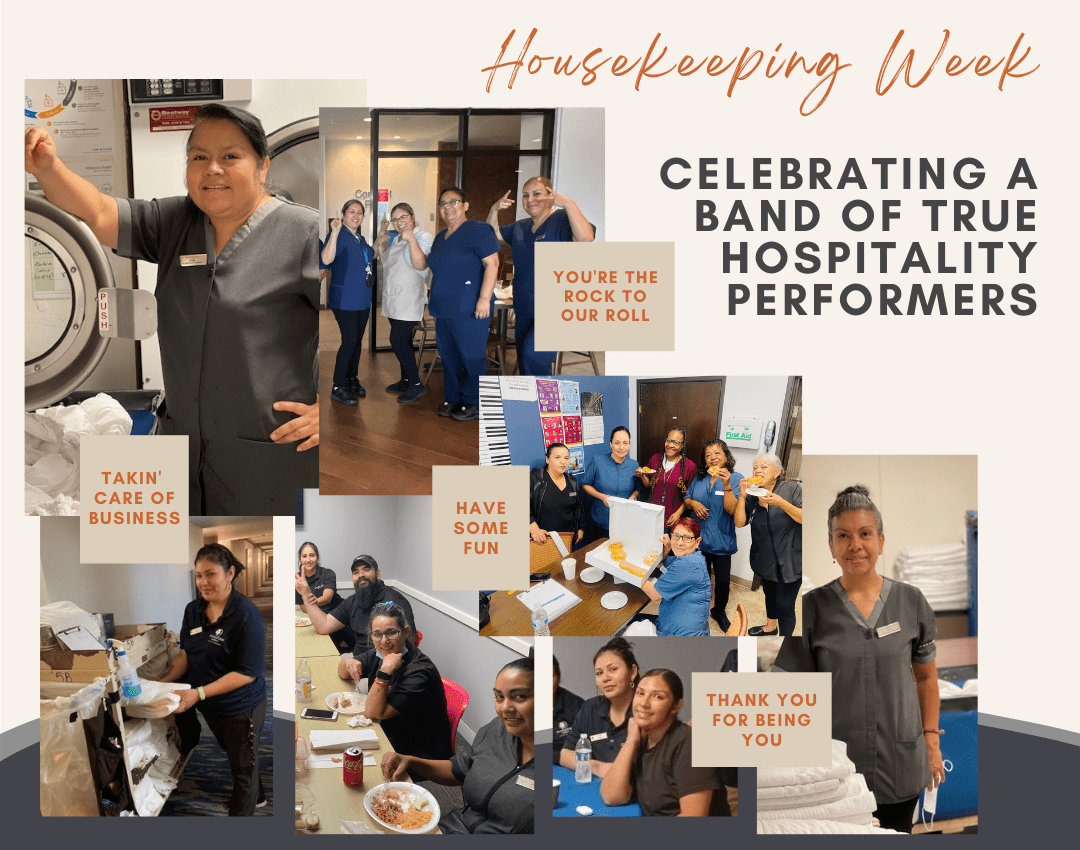 _
By 24seven Hotels