1 Week, 4 States, 18 Community Projects
It's the most wonderful time of the year! Each November we look forward to a dedicated, weeklong celebration of our customers and opportunities for our teams to participate in local community projects where we live, work and travel. At Twenty Four Seven Hotels, we believe in making each day better and this strong commitment doesn't apply to just associates, clients and guests but also to the communities our hotels are a part of.
Throughout the week hotel teams hosted their own special events, receptions, and office visits to show appreciation for our loyal customers. This gives us time to personally engage with our clients, strengthen our relationships and thank them for their continued partnership.

In addition to thanking our customers, we champion making a positive impact in our local communities. We empower each of our associates to ask the question "what can I do next" wherever they work and live. No matter how small the project may seem, when our hospitality band collectively comes together a bunch of seemingly little things turn into big things, and we are able to leave things just a little better than before.
A few of this years' service projects included:
Rake Up Boise – Our Boise hotels team up annually to rake leaves for the elderly in their community.
Second Harvest Food Bank – Our corporate team worked in the fields to plant and harvest fresh produce at Harvest Solutions Farm which supplies 40,000 pounds of healthy produce weekly to those in need.
Bob Hope USO – The teams in Los Angeles worked together to proudly serve our military members and their families seeking comfort and connection to home while traveling.
Orange County Coast keeper – We take a lot of pride in our coastal home and environment. Participating in a beach clean-up day protects marine wildlife and their habitats.
Teams also volunteered their time and collected donations for: Coachella Valley Rescue Mission, Boys & Girls Club, West End Shelter for Animals, Foothill Family Shelter, Gathering Humanity, Chino Neighborhood House, Orange County Food Bank, West Valley Food Bank, Family Assistance Ministries and Life Acts.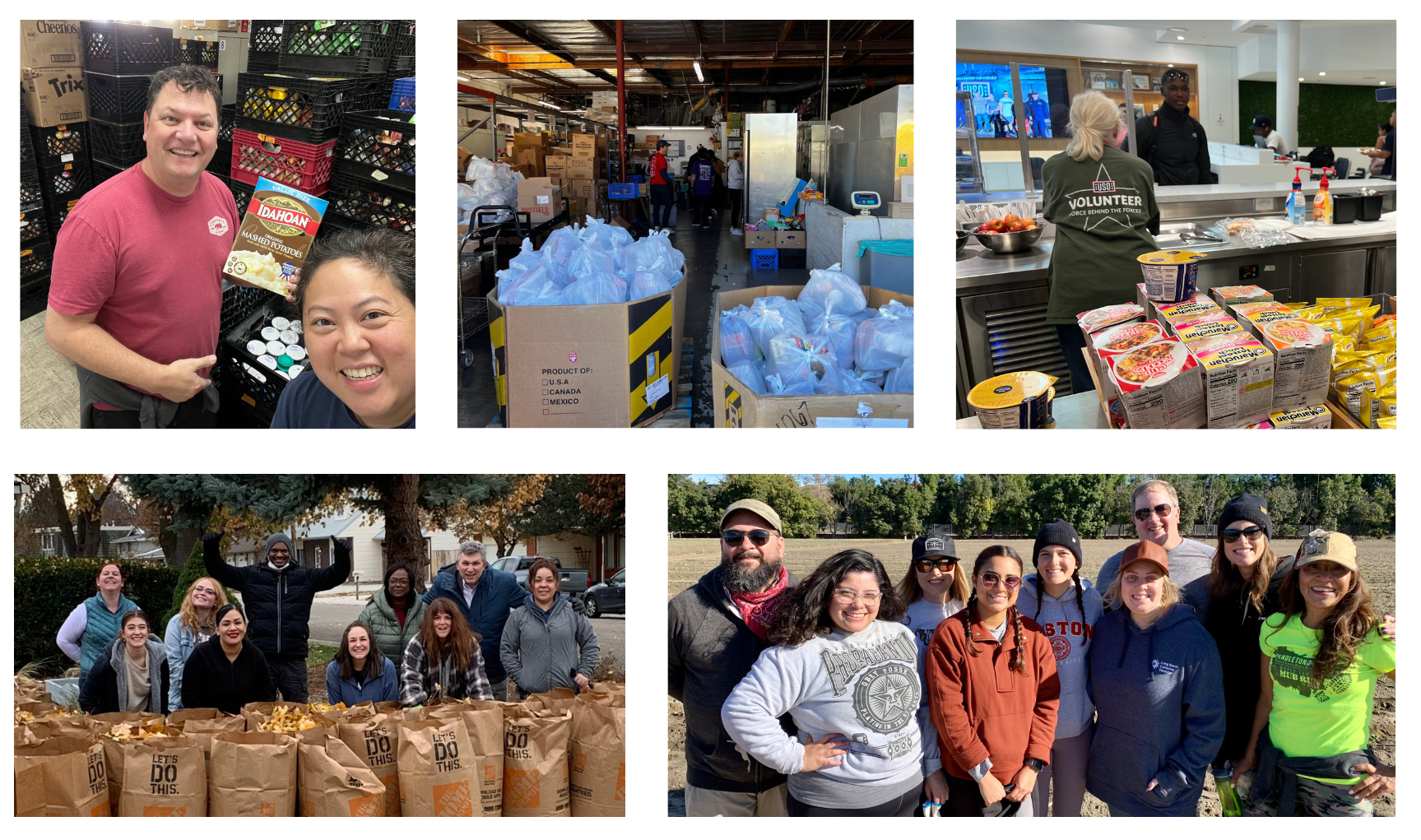 "Part of crafting inspired workplaces is building community within our company while also helping support the area and local partnerships where we reside. We are proud to be able to serve not only our guests, but also those in need around us. That is what true hospitality is about." says Hannah Huse, VP of Sales & Marketing.
_
By 24seven Hotels